Student Leadership and Civic Engagement is committed to supporting students in developing as lifelong active citizens who have the skills and knowledge to build a more just and equitable world.
Leadership, Service and Civic Engagement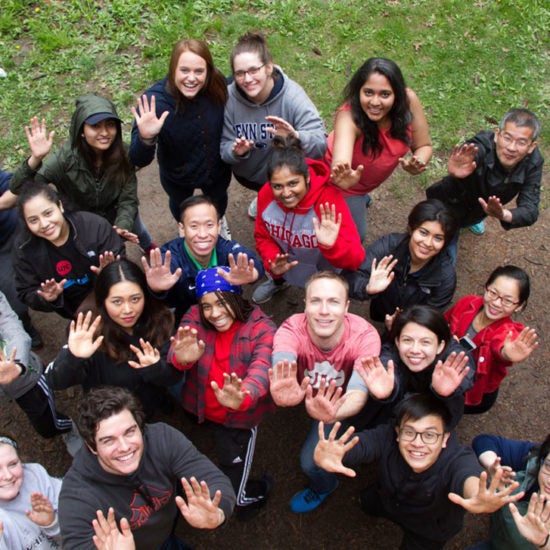 SPOTLIGHT: LeaderShape Institute inspires students
For the third year in a row, Student Leadership and Civic Engagement partnered with LeaderShape to host the Institute at UIC.  Approximately 45 UIC students participated in the 6-day, 5-night leadership retreat, working to develop their visions for the world, determine action steps to move toward their visions, and reflecting on what it means to lead with integrity. The Institute was held May 12-17 at the Loyola University Retreat and Ecology Center in Woodstock, IL.
View the photo album.
Watch Video
News & Events