Student Leadership and Civic Engagement is committed to supporting students in developing as lifelong active citizens who have the skills and knowledge to build a more just and equitable world.
Leadership, Service and Civic Engagement
SPOTLIGHT: UIC partners with TurboVote
UIC has signed on as a partner with TurboVote, a non-partisan application that makes voting easy. Using TurboVote, students, faculty, and staff can register to vote and sign up for election reminders. TurboVote is one facet of UIC's commitment to civic engagement. Help yourself by making your voice heard!
To register to vote and/or sign up for election reminders, visit vote.uic.edu.
Register
News & Events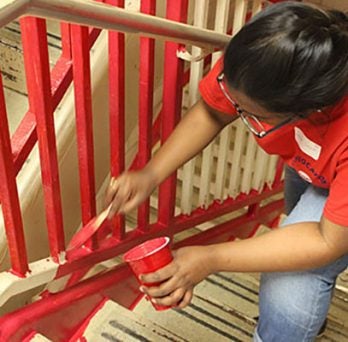 Wednesday , 11:00 am - 1:30 pm
UIC SCE: East Terrace
Monday , 11:00 am - 1:00 pm
Commuter Student Resource Center, Student Center East, 2nd Floor