UIC Named "Most Engaged Campus"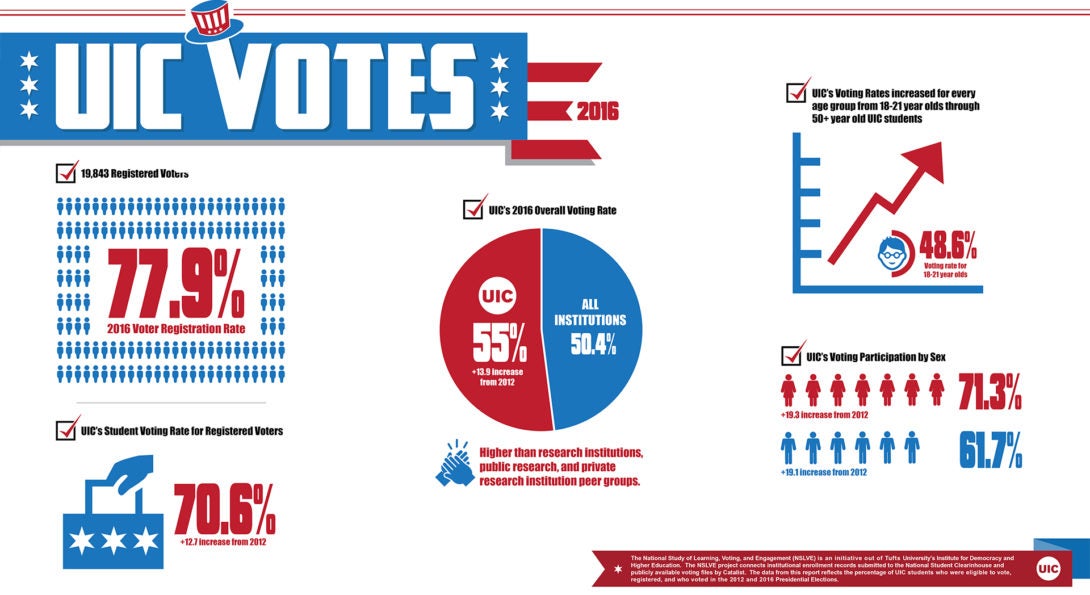 UIC was recognized as the "Most Engaged Campus" in the ALL IN Campus Democracy Challenge, a nationwide nonpartisan program dedicated to increasing voting rates among college students.
UIC was selected from approximately 300 participating campuses nationwide for having one of the largest increases in voter turnout rates from 2012 to 2016. UIC Votes, a campus-wide effort around voter registration, education, and participation, resulted in a 14% increase in student vote rates between 2012 and 2016.
UIC was honored for these voter participation gains at a ceremony in Washington, DC, in October 2017.
Modified on February 08, 2018