Election Day 2019: City of Chicago Municipal Elections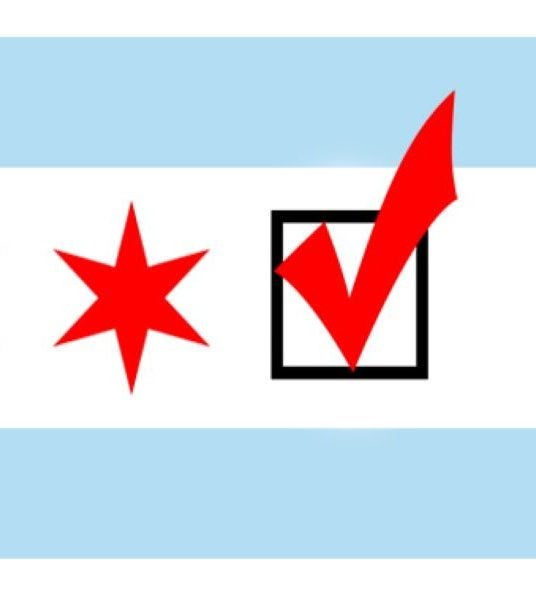 Explore Election Day Information & FAQs!
We are quickly approaching a pivotal moment in the life of our community. The City of Chicago's municipal election will be held on Tuesday, Feb. 26. This is an opportunity for you to let your voice be heard as you vote for the candidate(s) that best represent you. In November 2018, Chicago had its highest voter turnout for a midterm election in 32 years, with over one-quarter of all ballots being cast by voters ages 18 to 34. As Chicago's public research university, it is our responsibility to keep the momentum going.
 Voting FAQ (Provided by Chi.Vote):
Can I register to vote on Election Day?
Election Day registration is also available on Feb. 26th, but only at the polling place assigned to your home precinct. (Just to be safe, we recommend registering in advance!)
What time are the polls open in Chicago on Election Day?
6:00 a.m. to 7:00 p.m. on Feb. 26th.
Do I need an ID to vote in the Chicago Municipal Elections?
It depends. You must bring a government-issued photo ID if you've changed your address or are voting for the first time at your polling place
You do NOT need a photo ID if you are voting on Election Day and have voted from your current address before.
What's a runoff election?
In order to win an elected position in the 2019 Municipal Elections, a candidate must receive a majority, or more than 50 percent of the votes. If no candidate wins on February 26th in a race, the top two candidates in the race will compete in a runoff election on April 2, 2019.
How do I get in touch with an election official with the city?
You can call the Board of Election Commissioners for the City of Chicago: 312.269.7900
Text telephone (TTY): 312.269.0027
Voter help-line (Español): 312.223.0820
Voter help-line (Polski): 312.223.0823
Looking to register for the upcoming election? Visit vote.uic.edu to confirm your eligibility and find your official polling location. Additional resources to help you make an informed decision are available at:
Ballot Ready: ballotready.org
Chi.Vote: chi.vote
Ballotpedia: ballotpedia.org