MLK Day of Service Registration Now Open!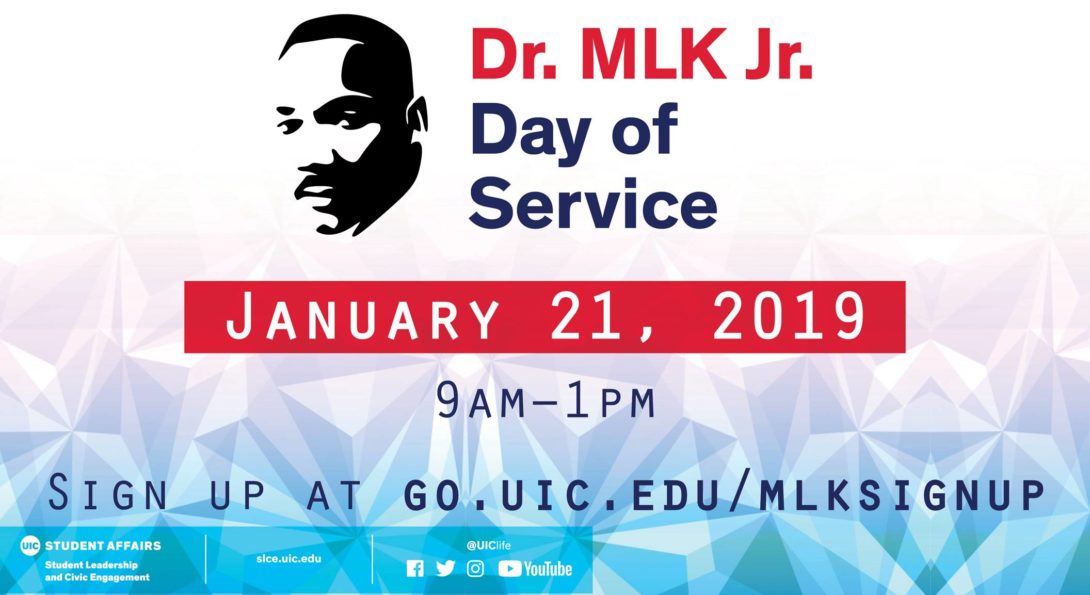 Join fellow UIC students for a day of volunteering on January 21, 2018!
The Dr. MLK Jr. Day of Service takes place on Dr. Martin Luther King Jr. Day every January. Since there is no class held on this day, we characterize it as "a day on, not a day off".
This year's Dr. MLK Jr. Day of Service is on January 21, 2019, and will be working with community partners such as UCAN, North Branch Restoration, Glenkirk, and more. Registration for 2019 is now open! You must fill out the registration form to participate in the 2019 MLK Day of Service. Students, staff, faculty, and alumni are welcome to participate.
Register with us today at go.uic.edu/MLKsignup and reach out to slce@uic.edu with any questions!
Modified on December 20, 2018