Student Leadership and Civic Engagement is committed to supporting students in their development as lifelong active social agents of change who have the skills and knowledge to build a more just and equitable world.
For regular updates from SLCE, subscribe to our weekly newsletter!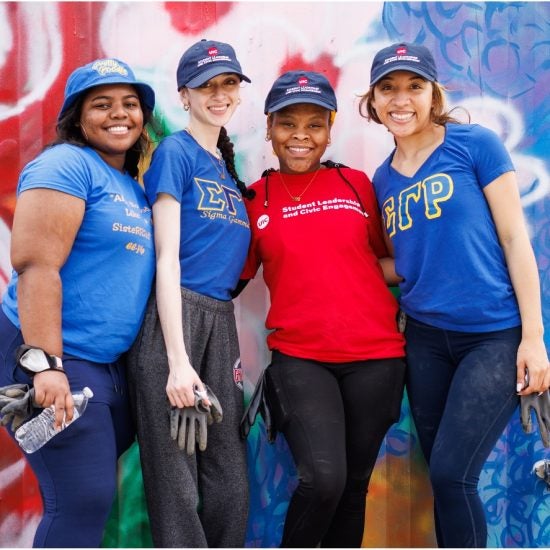 Please email slce@uic.edu to contact members of our team, and to schedule in person or virtual meetings as needed.
Flames Day of Service – Friday, August 25, 2023.  Visit go.uic.edu/FlamesServiceDay for more info and to register
IGNITE Exploring Leaders Program – a 6 week program for new students (first year and transfers) to build some leadership skills and learn more about themselves, UIC resources, and how they want to get involved and make a difference in their community.  Starts the week of September 11th (meeting day to be determined)
Make Mondays Matter – Typically the first Monday of each month on campus.
Get Involved with Volunteer Experiences (GIVE) – Second Saturday of each month at an off-campus community service agency (shuttles are provided).
National Voter Registration Day – Tuesday, September 19, 2023
Leadership Workshop series – One session per month – Virtual with more information coming soon.  Check out past workshops at slce.uic.edu/leadership/workshops
Sign Up to receive the SLCE Newsletter!
No matter where you are, who you are, or how different this semester may look or feel, the Student Engagement team, including Student Leadership and Civic Engagement, is here for you!