MLK Day of Service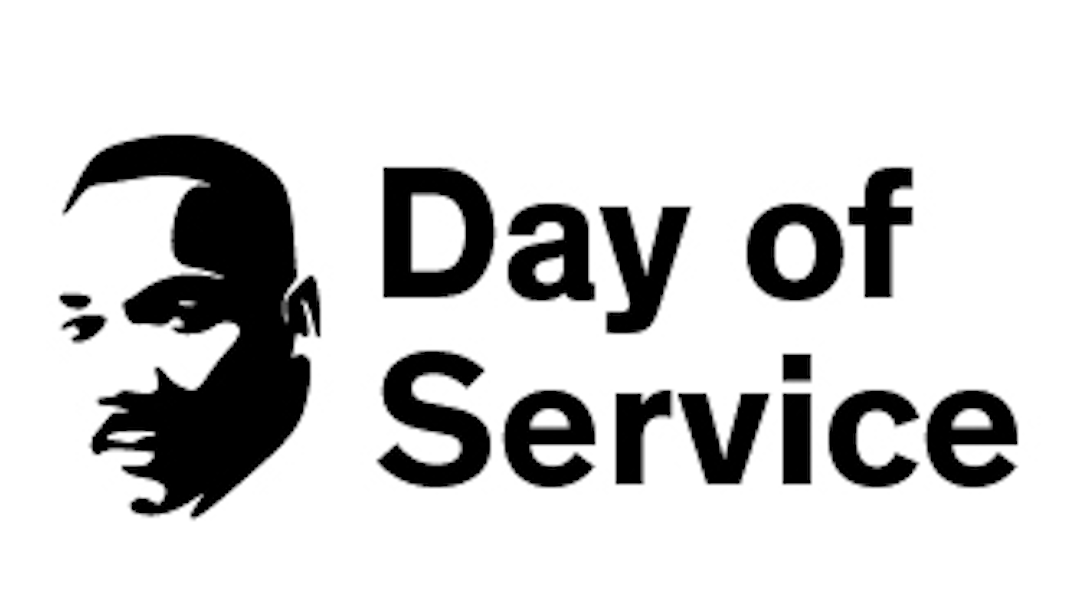 MLK Day of Service 2022
Even though UIC is remote for the first 2 weeks of school, Student Leadership and Civic Engagement still challenges you to make January 17, 2022 "a day on, not a day off."
Join UIC's MLK Challenge! It is a scavenger hunt for all students. Complete virtual or in person tasks, attend virtual events, and learn about MLK and the Beloved Community! Earn points to win prizes. The MLK Challenge begins on January 17 and will run through January 21. New tasks will be released every day.
Here's how you can compete:
Read about past years below.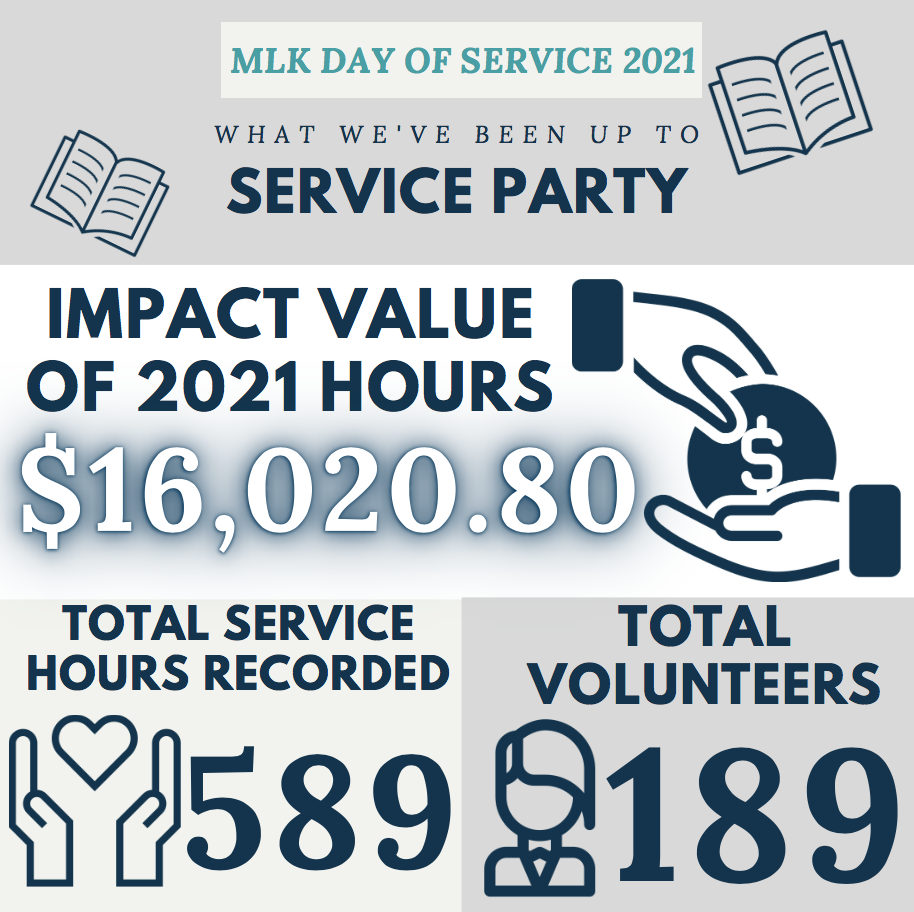 This year, MLK Day of Service was held on Monday, January 18, 2021, and included a selection of 2 in-person and 8 virtual service opportunities, due to the ongoing COVID-19 pandemic.
Our volunteers were able to provide service in the following places: UCAN, Urban Art Retreat Center, Coalition for a Better Chinese American Community, Renaissance Social Services, Be the Match, Esperanza Community Services, Japanese American Service Committee, and Young Masterbuilders in Motion, Inc.
We are pleased to announce 189 UIC students, faculty, staff, and alumni volunteered! A total of 589 volunteer hours were achieved, an increase from the previous year.
The MLK Day of Service is part of the UIC 2021 Dr. Martin Luther King, Jr. Commemoration week.
Creative and Digital Services created a UIC Lens Page specifically on MLK Day this year that we highly encourage you check out!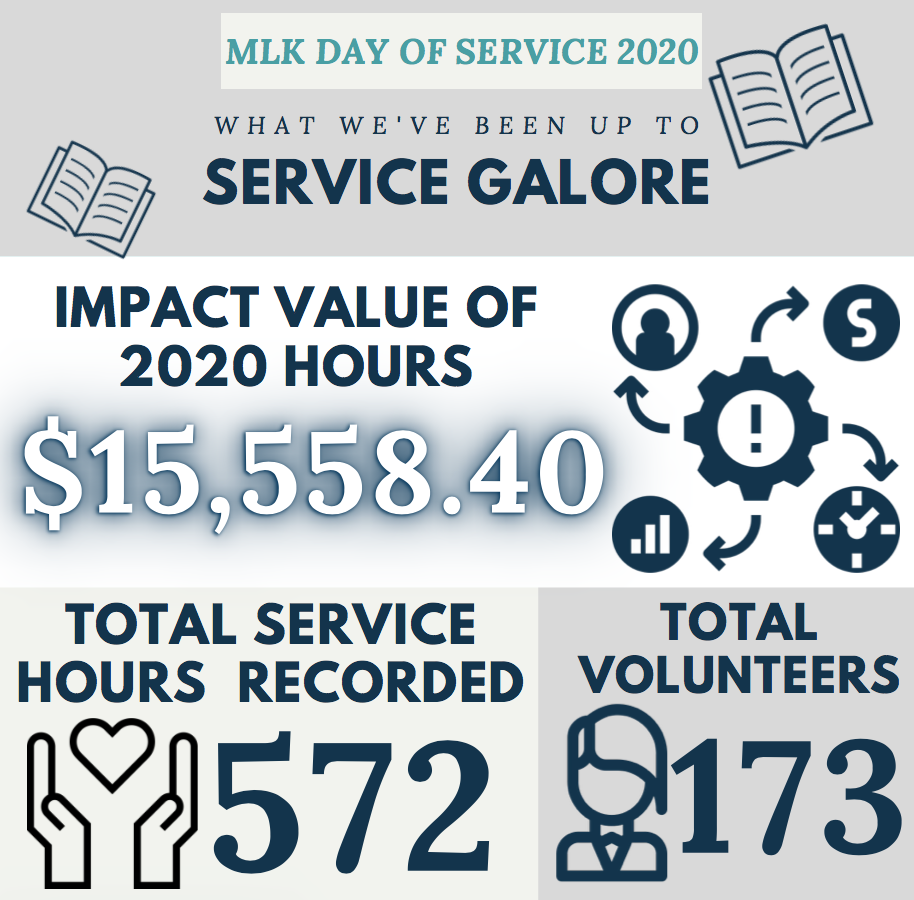 On Martin Luther King Jr. Day in 2020, the UIC community came together to volunteer at 13 different projects across 8 different service sites, such as at the Stone Temple Baptist Church (where MLK spoke during the civil rights movement), Girls in the Game, and Hope House. There were a total of 173 participants that gave 572 hours! Great job, Flames!
In the Past:
January 2019 – Approximately 171 students, faculty, staff, and friends of UIC served at 9 sites across Chicago. Participants gave nearly 700 hours of service to organizations that resulted in an economic impact of over $18,000.