Participation
Now that you're registered and informed, it's time to take action! Voting is the fundamental way we, as constituents, raise our voices and advocate for causes we care about. But, voting is not the only way one can participate in our democracy. Find events taking place on- and off-campus, volunteer for civic organizations or campaigns, and contact your elected officials as other ways to stay up-to-date with all things happening in our communities. Hearing from constituents like you makes a difference in how our elected officials prioritize their work and is just one of many ways we hold our elected officials accountable.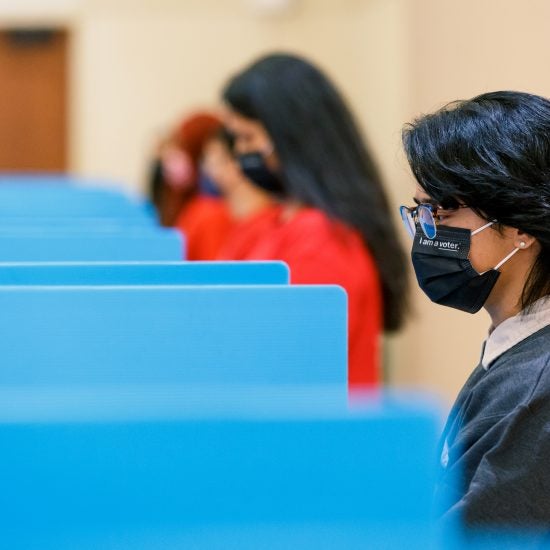 Online Civic Engagement Options for Spring 2021
Looking for ways to get involved in your communities or learn more about civic engagement while you're stuck at home? Check out this list, created by Political Science Professor Dick Simpson. Reach out to slce@uic.edu if you have any questions about how to find out more about any of these opportunities in your local area.
Watch a City Council, School Board, or County Commission meeting online or on Cable TV.
Volunteer for a community agency.
Volunteer for an issue campaign.
Conduct a phone interview with the local Democratic or Republican Party county chairperson.
Attend a VIRTUAL town hall meeting by an alderman, state legislator, or congressman.
Conduct a phone or Skype or Zoom interview with a Legislative Aide for one of your members of Congress. Ask about their work in Congress.
Contact an elected official about an issue that interests you.
Write a letter to the editor of a newspaper about an issue of concern to you.
Interview a lobbyist regarding their organization's legislative agenda.
Interview a journalist who covers state, local, or national politics.
Become an advocate for the University of Illinois System with Illinois Connection.
Visit the service platform for more volunteer opportunities!
Take Action: Make a Plan to Vote!
It's important that you have a plan set for how and when you will cast your vote. Be sure to have considered all aspects of the process; will you vote before or after school/work, will you go alone or with a peer, if you're voting by mail or voting absentee, when/where will you drop off or mail your ballot? All of these questions should have an answer before you head off to vote. Remember, voting doesn't need to be intimidating – nor is it meant to be – so, remember to have fun – this is what democracy looks like!
Tab contents are cited from the Campus Vote Project and Fair Elections Center.
What Type of ID Do I Need to Vote?
You do not need any ID to vote early or on Election Day in Illinois. The only exception is for first-time mail-in registrants who failed to provide a driver's license number, state ID number, or the last four digits of their Social Security Number.
For acceptable forms of identification, visit: https://chicagoelections.com/en/when-you-need-id-to-vote.html
How Can I Vote?
By Mail
Any registered Illinois voter can vote by mail without an excuse.
A vote by mail ballot application can be submitted in person or by mail. You must submit your vote by mail ballot application between 90 days and 5 days before the election or, if requesting it in person, by 1 day before Election Day. Visit your local board of elections website for application details to vote by mail:
Vote by mail ballots must either be returned in person by the close of the polls by the voter or any person authorized by the voter, or be postmarked no later than 11:59 p.m. on the night prior to the election and received within 14 days of Election Day.
Early In-person
All voters may vote early in person without an excuse. Contact your local election authority to figure out which polling places have been designated for early voting in your county or check online at: http://www.elections.il.gov/VotingInformation/EarlyVotingLocations.aspx
Illinois also offers early voting at local election authority offices from the 40th day before Election Day through the day before Election Day. Early voting sites must remain open either 8:30 a.m. to 4:30 p.m. or 9 a.m. to 5 p.m. on weekdays. However, starting eight days before Election Day, any permanent polling place or early voting site must remain open until 7 p.m., regardless of whether it opens at 8:30 a.m. or 9 a.m. A permanent polling place or early voting site must remain open from 9 a.m. to noon on Saturdays and from 10 a.m. to 4 p.m. on Sundays. Finally, any designated permanent polling place or early voting site must be open for at least 14 hours on the final weekend of early voting.
Election Day
Voting sites will be open from 6 a.m. to 7 p.m. on Election Day. If you are in line by the closing time then you will be allowed to vote.
Common Questions/Concerns
Registering to Vote Does Not Affect Your:
Federal Financial Aid

Where you register to vote will not affect federal financial aid such as Pell Grants, Perkins or Stafford loans, or your dependency status for FAFSA

Status as a Dependent on Your Parents' Taxes

Being registered to vote at a different address from your parents does not prevent them from claiming you as a dependent on their taxes

Tuition Status

Being deemed out-of-state for tuition purposes does not prevent you from choosing to register to vote in your campus community
Will registering to vote in Illinois affect my driver's license or car registration?
Registering to vote makes you a resident under Illinois law and may require you to transfer your driver's license or car registration in state. For more information, you may wish to contact the Illinois Department of Motor Vehicles.
Take Action: Serve as an Election Judge!
Consider serving as an Election Judge. Judges of Election are paid to manage the precinct polling place and assist voters. The job is challenging and  rewarding.
Judges share these responsibilities:
(1) Arrive at 5 a.m. on Election Day to set up equipment;
(2) Open the polls on time at 6 a.m. on Election Day;
(3) Issue the correct ballots to each voter and help voters with registration and other questions, from 6 a.m. through 7 p.m.
(4) Completing all reports after the polls close.
For more information, and to apply, visit your local board of elections website:
Board of Elections for each location will likely provide all Personal Protective Equipment (PPE) needed to stay safe during the 2020 Presidential Election, but you can confirm with your local Board of Elections via the above links.
Party at the Polls / Early Voting On-Campus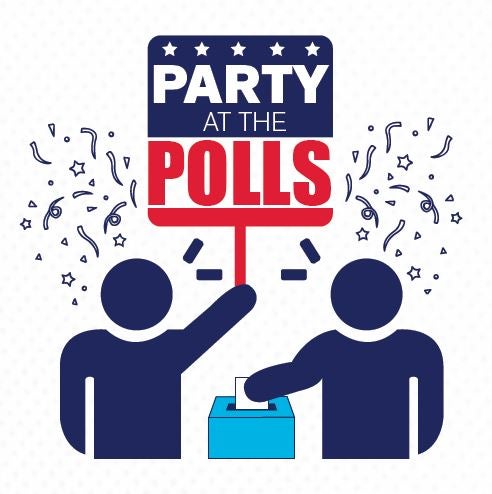 In partnership with #VoteTogether, our team hosts a series of events during the span of early-voting on campus. These events/parties allow students the opportunity to share their thoughts on the upcoming elections, while playing games & activities, participating in the national campus democracy challenge, and getting free give-aways. Not to mention – at the top of every hour, we "Parade to the Polls" and collectively #VoteTogether as we make our voices heard at the polling booth!
Voter Participation on Campus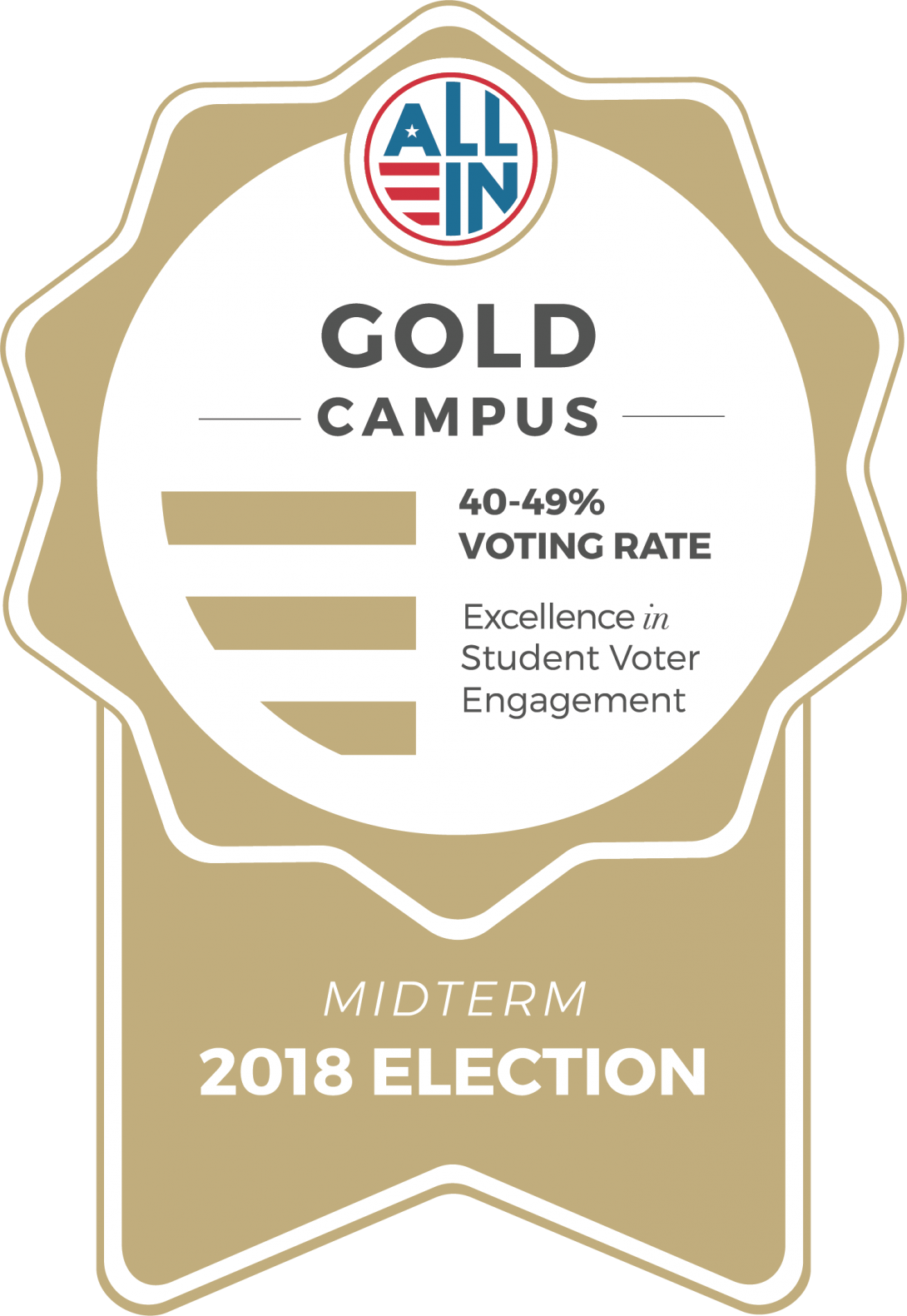 UIC was recognized as having the "Best Campus Action Plan" for 2018 by the All IN Campus Democracy Challenge. In addition, the All IN Campus Democracy Challenge awarded UIC a goldseal for achieving a student voting rate of 40-49% in the 2018 Midterm Election. Read the article.
As part of the Challenge, UIC participated in the National Study of Learning, Voting, and Engagement, which showed an increase in UIC student voting rates of nearly 22% between the 2014 and 2018 midterm elections. See the full report for details on voter registration, voter participation, and comparisons to other institutions across the country.
Voter Participation on Campus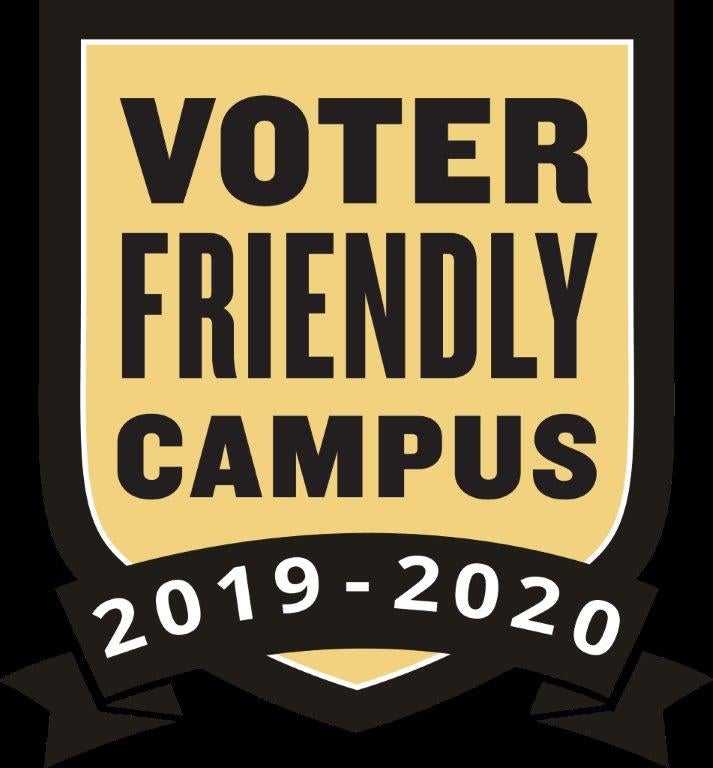 UIC is also designated as a Voter Friendly Campus by the Campus Vote Project and NASPA – Student Affairs Administrators in Higher Education. The program supports campuses in developing plans to facilitate student civic and electoral engagement, and awards the designation to institutions who have successfully committed to promoting democratic engagement on campus.