Participation
Make your voice heard by voting. We're excited to partner with TurboVote to make it easy. Visit vote.uic.edu to register to vote and/or sign up for election reminders. Remember that being an active citizen doesn't stop there. Advocate for causes you care about and stay up-to-date with the actions your elected officials are taking. Hearing from constituents like you makes a difference in how elected officials prioritize their work and is one way to keep your elected officials accountable.
Voting
Upcoming Races in Chicago
Vote in the Chicago Municipal Elections on April 2, 2019.
Stay tuned for events and resources to learn about the candidates and any ballot measures.
Make a plan for voting
Will you go before school? After work?
Are you taking the bus, walking, or driving? If you're driving, where will you park?
If you're voting by mail or voting absentee, when/where will you drop off or mail your ballot?
Ask your friends/family if they have a plan. If you have the same polling place, maybe you can go to vote together.
Voter Participation on Campus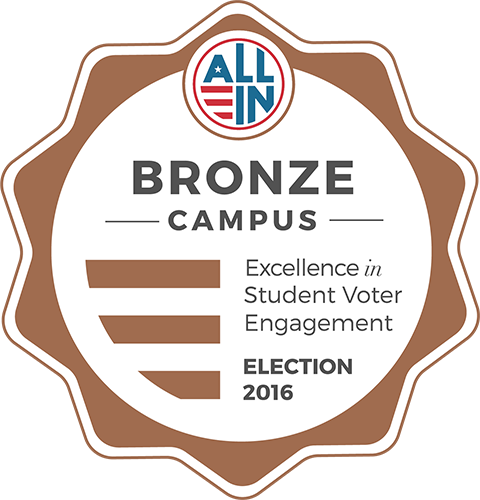 UIC was recognized as the "Most Engaged" campus by the All IN Campus Democracy Challenge for having one of the largest increases in student voter participation among colleges and universities in the 2016 election. In addition, the All IN Campus Democracy Challenge awarded UIC a bronze seal for achieving a student voting rate between 50%-59%. Read the article.
As part of the Challenge, UIC participated in the National Study of Learning, Voting, and Engagement, which showed an increase in UIC student voting rates of nearly 14% between the 2012 and 2016 elections. See the full report for details on voter registration, voter participation, and comparisons to other institutions across the country.
Voter Participation on Campus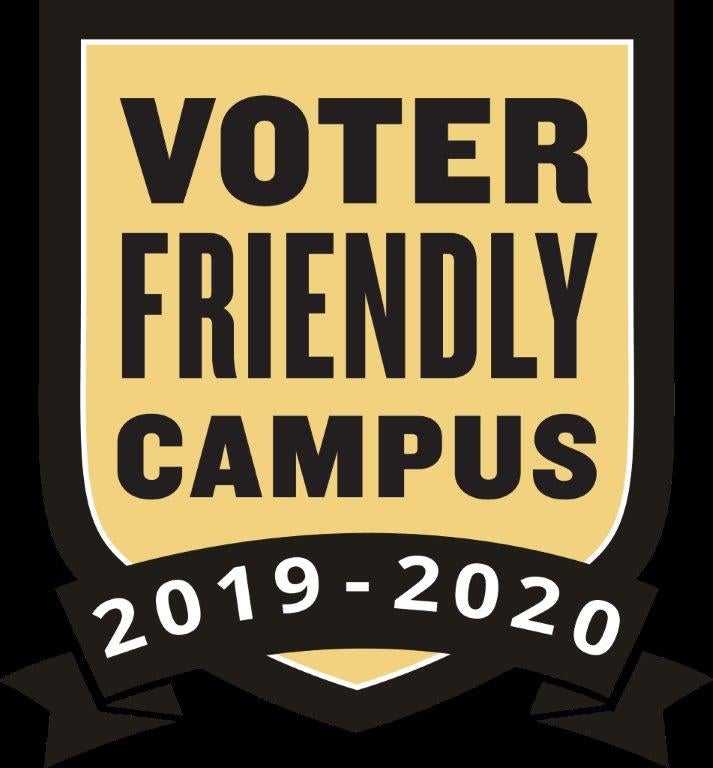 UIC is also designated as a Voter Friendly Campus by the Campus Vote Project and NASPA – Student Affairs Administrators in Higher Education. The program supports campuses in developing plans to facilitate student civic and electoral engagement, and awards the designation to institutions who have successfully committed to promoting democratic engagement on campus.