Service
Grounded in community values and priorities, and mindful of privilege, service is the conscious act of working toward the equity of society and the welfare of others. Student Leadership and Civic Engagement provides a variety of programs and service opportunities with community partners in the many neighborhoods of Chicago, supporting students to become lifelong active citizens.
Looking to connect with our community partners, find volunteer opportunities, or log your completed hours?
Visit service.uic.edu for that and so much more.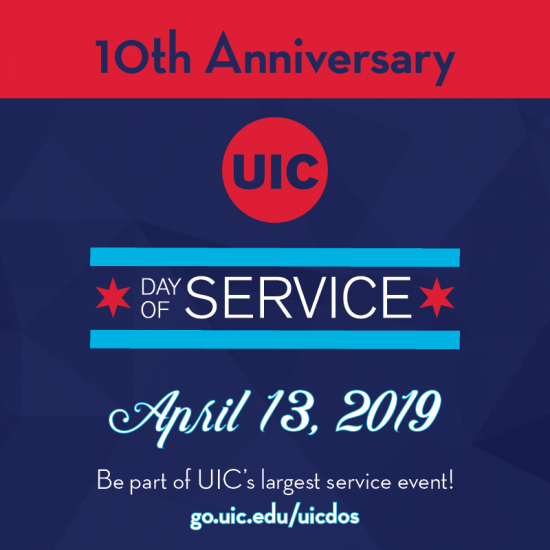 10th Anniversary UIC Day of Service
The UIC Day of Service is UIC's largest service event, and takes place annually during the month of April. With partners from multiple sites and community organizations across Chicagoland, the day brings together the entire UIC community to give back to Chicago.
Registration & Site Selection
Active Citizen Continuum

We use the Active Citizen Continuum to help students make meaning of, and transition through, their service and community engagement.