Education
Taking the time to educate yourself about candidates, social issues, and other ballot measures is a crucial step in becoming civically engaged. Use these resources to help you get started.
Voter Guides
Check out these non-partisan sites to find out more about what you will be voting on. There are also plenty of organizations that put out detailed voter guides aligned with their values. Find one that speaks to you and review their stances.
Constitution Day
Student Leadership and Civic Engagement is a proud sponsor of UIC's Constitution Day, hosted by the Department of Political Science in partnership with other UIC civic organizations. Every September, the Constitution Day program includes a lecture from a distinguished civic scholar, a series of engagement opportunities offered by departments around campus, and the chance to network with students and professionals interested in government, law, and society.
Ballot Party by BallotReady
Student Leadership and Civic Engagement understands the importance of access to reliable voter information. Each election, we host Ballot Parties – in partnership with ballotready.org – for students to explore the people and issues on their ballot in an inviting, collaborative space. In the past, we have hosted these events with the Honors College, Richard J. Daley Library, Campus Recreation, and the Latino Cultural Center in order to spread our reach. Students have the opportunity to create a mock ballot, which they can then take with them as a reference at the polling place. Don't forget, it's a party after all – so music and food is always provided!
Want to host your own? Contact us at slce@uic.edu and we will get the party planning started!
Debate Viewing Parties
Student Leadership and Civic Engagement will be hosting viewing parties for all of the Presidential debates during the Fall 2020 semester, as well as for the Vice Presidential Debate. Viewing parties will be hosted virtually during the live debates, and will be held in person in the Inner Circle of Student Center East during the lunch hours the following day, with a recording of the previous evening's debate.
Join SLCE online to watch the live debates as they happen, during the following dates and times. Visit go.uic.edu/debatewatch to participate.
Presidential Debate, Sept 29, 8pm
Vice Presidential Debate, October 7, 8pm
Presidential Debate, October 15, 8pm
Presidential Debate, October 22, 8pm
Ignite the Conversation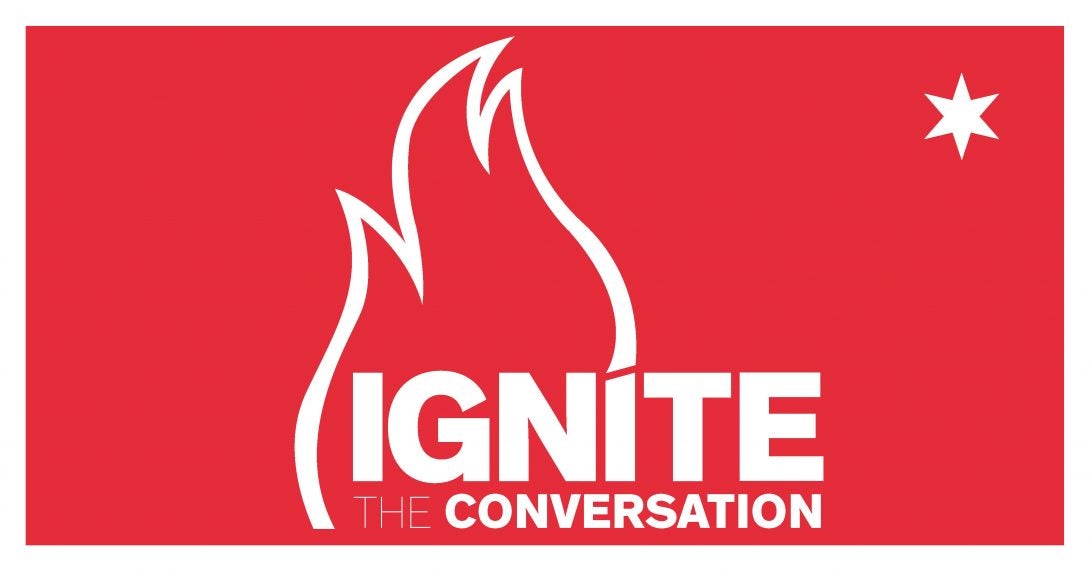 Using a ball-pit as the framework behind this civic-dialogue series, we explore controversial topics and issues in a fun way. Students have the opportunity to jump in and spark up a conversation with a peer on issues that interest them, their points of views on political matters, and their desires to provoke change where they find it necessary.
*This program will not be offered during the Fall 2020 semester, due to health and safety concerns from COVID-19.*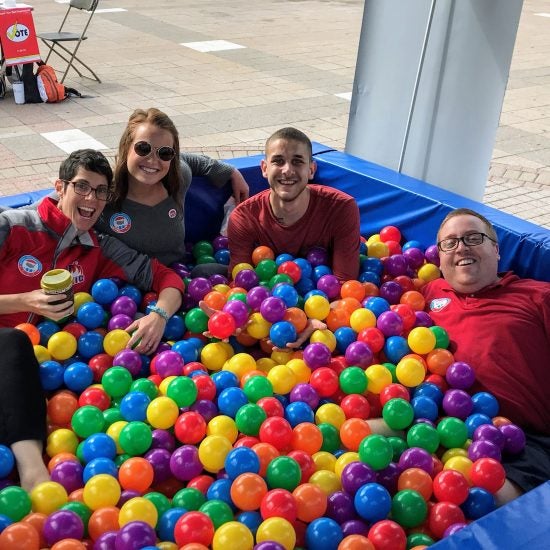 In the News: Ignite the Conversation
"As the start of the fall 2018 semester approached, we decided that the best day to roll out this new initiative would be the first day of classes. Although risky, we decided to add an element of surprise in the middle of our campus' quad and watched the reactions unfold organically. Our risk was a success! The process of constructing the ball-pit was enough to stir attention. However, once assembled, the interest grew stronger and the conversations did not stop." – NASPA LEAD Initiative
Read the Post