Flashpoint: Emerging Leaders Program
Flashpoint is an eight-week program that supports undergraduate students as they begin to kick their leadership skills into high gear. Meeting once a week with a peer facilitator, Flashpoint students are challenged to identify the knowledge, skills, and dispositions needed in order to create a thriving democracy. Through the lens of NASPA's Civic Learning and Democratic Engagement Theory of Change, students are given the opportunity to work on their collaboration, conflict management, and vision-setting skills as they develop meaningful plans for change beyond UIC. Upon completion of the program, students feel better suited to take action towards social change and are able to distinguish key strengths and weaknesses of their leadership capacities.
Flashpoint is being offered as a one-day program for the Spring Leadership Conference on February 23, 2019 from 8am-2pm.
Participant Sign-Up (Due February 9, 2019 at 11:45pm)     go.uic.edu/LeadCon
What are past participants saying?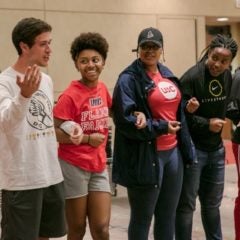 "The program really opens your mind on how you perceive your relationship with yourself and the people around you. It makes you more aware of your position in the community."

Flashpoint Participant: Fall 2018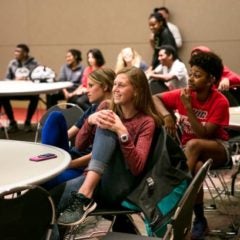 "Flashpoint helps you develop a sense for how people think and react. It will show you how to peacefully interact with your counterparts."

Flashpoint Participant: Fall 2018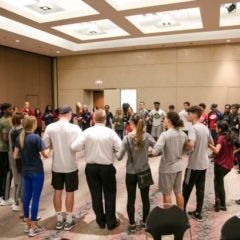 "Flashpoint really digs deep and makes you think of topics you really wouldn't have by yourself. It's a safe environment to speak what you believe."

Flashpoint Participant: Fall 2018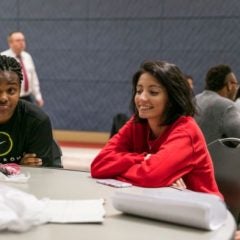 "If you are someone who doesn't speak a lot, Flashpoint can help make you more comfortable speaking in a small setting."

Flashpoint Participant: Fall 2018