Flashpoint
An Engaging Leaders Program
Flashpoint supports students as they begin to kick their leadership skills into high gear. By reflecting on their positions within their respective groups and organizations, participants are challenged to identify the knowledge, skills, and dispositions needed in order to create a thriving democracy. Throughout the program, students are given the opportunity to work on their collaboration, conflict management, and vision-setting skills as they relate to the work being done by their groups and organizations.
Ready to Ignite your Passion? Heading link
Learn about the Flashpoint Experience:
FAQ
Who is Flashpoint for?
Flashpoint is for students looking to enhance their leadership skills in order to improve the work being done by their respective groups. If you are not a member and/or leader of a student organization, fraternity/sorority, or other group, you do not qualify to participate in the program. Please consider other programs in our Leadership Lineup.
What's the time commitment for the program?
Flashpoint is a one-day, Saturday program that takes place in mid-October.
How is Flashpoint different than other leadership programs?
Flashpoint was framed with group leaders in mind. Meaning, students who participate in Flashpoint will learn to navigate the challenges of leading a group with many voices. Many times, conflict arises in groups and prevents them from achieving their intended goal. Through Flashpoint, participants learn to mediate these types of situations and how to implement a model of integrity for their groups.
How will my time be spent during Flashpoint?
Flashpoint is comprised of engaging activities and reflective conversations. By networking with other members and leaders of different organizations, students seek strategies from other groups and learn to apply those to their own.
What will this program look like for Fall 2021, considering COVID-19?
We will be looking to have this program take place in person, on campus. Selected participants will be informed via email of the format of the program before they need to confirm their commitment.
Impact
Upon completion of the program, students feel a collective power to mobilize change within their groups. By exploring key strengths and weaknesses of their organizations, participants understand how these changes can better support social good and a thriving democracy.
Join
Looking to Participate? Apply for Flashpoint, held on Saturday, October 23, 2021, at go.uic.edu/flashpoint.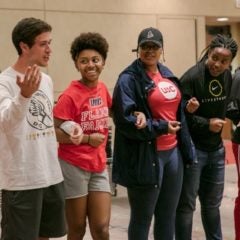 "The program really opens your mind on how you perceive your relationship with yourself and the people around you. It makes you more aware of your position in the community."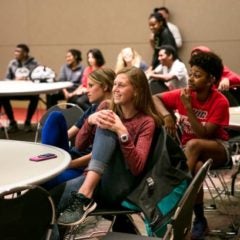 "Flashpoint helps you develop a sense for how people think and react. It will show you how to peacefully interact with your counterparts."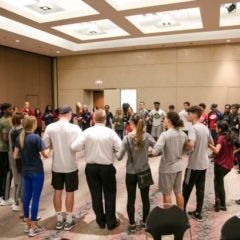 "Flashpoint really digs deep and makes you think of topics you really wouldn't have by yourself. It's a safe environment to speak what you believe."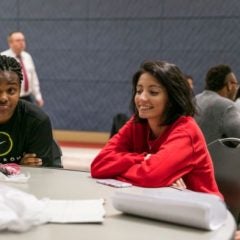 "If you are someone who doesn't speak a lot, Flashpoint can help make you more comfortable speaking in a small setting."