Spring Day of Service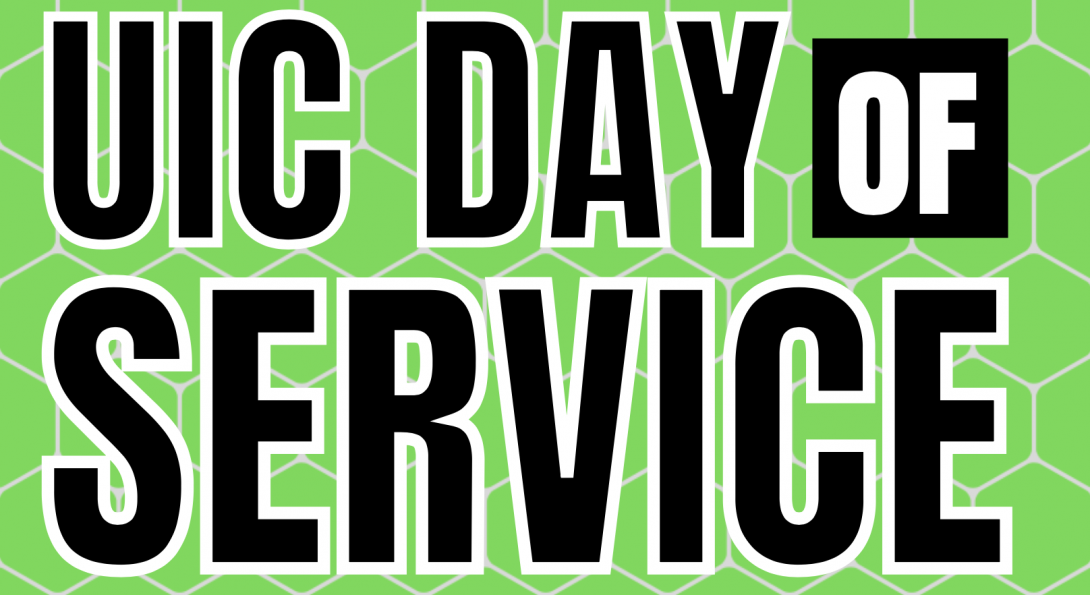 Saturday, April 22, 2023!
The UIC Spring Day of Service is UIC's largest service event, and takes place annually during the month of April. With partners from multiple sites and community organizations across Chicagoland, the day brings together the entire UIC community to give back to Chicago.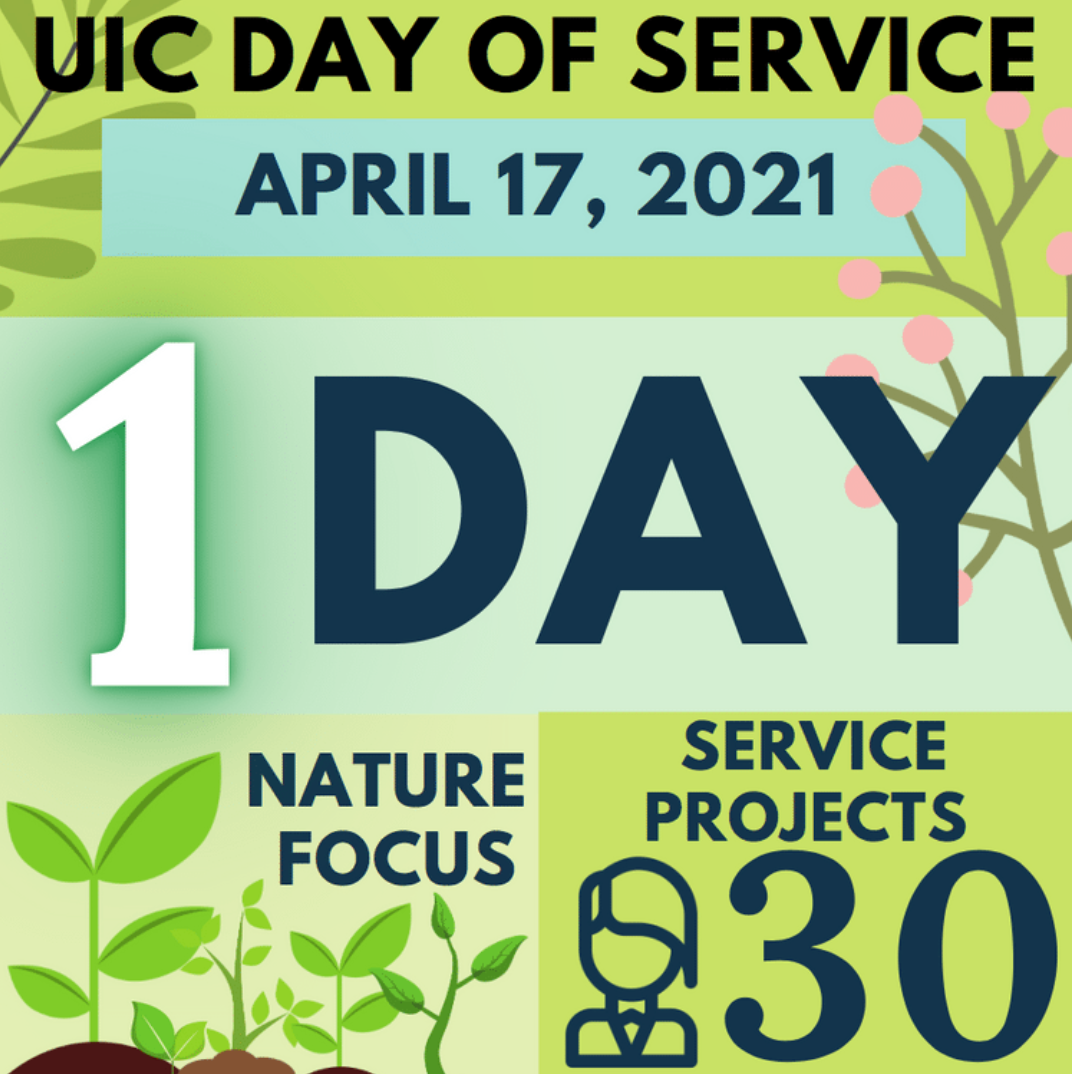 The 2021 UIC Day of Service was held on Saturday, April 17. After having to cancel the 2020 event, we were able to offer safe and socially distanced in-person opportunities, as well as engaging virtual opportunities, with our call to action centering around COVID-19 and Environmental Justice. Read more here about the intersection of and connecting the dots between Environmental Justice and COVID-19.
There were a variety of larger projects, including two virtual opportunities, as well as team-based "adopt a garden" projects. Students, staff, faculty, alumni, and their families signed up as teams to work in local community gardens, which was a great way to gather safely in-person while also giving back.
Check out the video highlighting a few of the 2021 projects!
2019 Impact:
(Due to COVID-19 and its impact on the spring 2020 semester, the 2020 UIC Day of Service was unfortunately canceled.)
From planting seeds to cleaning beaches, the UIC community made an impressive impact serving at the April 2019 event. With 180 participants and 679.5 service hours, volunteers served at 13 service sites across Chicago including PAWS Chicago, El Paseo Community Garden, Alliance for the Great Lakes, UCAN, Planned Parenthood, and more! This led to an economic impact of $18,271.46 for the state of Illinois.
In the Past:
April 2018 – More than 140 UIC students, alumni, employees and others dedicated over 400 hours to giving back to Chicago-area communities during the ninth annual UIC Day of Service. Participants volunteered at 20 sites that served 17 nonprofits. To read more, visit https://today.uic.edu/uic-day-of-service.