Past CSSLA Ceremonies and Recipients
Since 1973, the Chancellor's Student Service and Leadership Awards (CSSLA) ceremony has recognized outstanding student leaders and student volunteers who, while maintaining high academic achievement, demonstrate a commitment to the UIC community through participation in student organizations and campus activities and throughout the greater Chicagoland area through active service and community engagement.
Review past award ceremonies and recipients below, beginning with the first virtual edition of CSSLA in 2020. Recipients information from years prior to 2020 are available upon request through Student Leadership and Civic Engagement.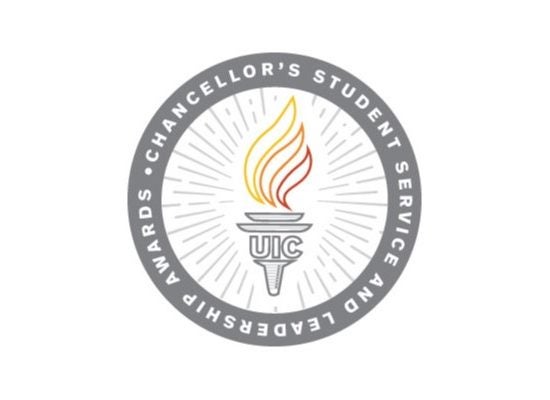 Slides with Award Nomination and Recipient Details Heading link
Click on the link to visit the slides with the names of award nominees and recipients from the 2021 Chancellor's Student Service and Leadership Awards ceremony.
2021 Award Recipients